If you're looking for a safe, effective, and reliable web browsing solution, try Proxy Helper today. We guarantee you'll have the best experiences with Proxy Helper.
Introduction to Proxy Helper
What is Proxy Helper?
Proxy Helper is an excellent tool for those who want to manage their proxy network effectively. Using Proxy Helper, you can easily change and manage your proxy settings, helping users to protect personal information and browse the web more safely.
Moreover, Proxy Helper helps you browse the web anonymously, enhances the security of your information, and keeps your online activities from being tracked. Not only that, but Proxy Helper also helps speed up your internet access by selecting the fastest and most stable proxies.
With a user-friendly interface, easy to use, Proxy Helper is the ideal choice for both beginners and experienced users. Not only beneficial for businesses, Proxy Helper is also very suitable for individual users who want to enhance security and anonymity online.
In addition, Proxy Helper provides a range of advanced features such as proxy list management, automatic proxy selection, and easy proxy configuration. Everything is done smoothly and conveniently.
Buy cheap proxies at proxyv6.net
Outstanding Features of Proxy Helper
Below are some prominent features of Proxy Helper:
Proxy Management
Allows users to quickly add, delete, edit, and organize the proxy list.
Proxy Status Check
With this feature, users can easily check the operational status and connection speed of the proxy with just a few simple actions.
Supports Multiple Proxy Types
Proxy Helper supports various types of proxies such as SOCKS, HTTP, HTTPS, Rotating Proxy, Static Proxy… giving users a wide range of options to suit their needs.
Security and Anonymity
By using a proxy, users no longer have to worry about data theft or exposing their information while using the internet.
Instructions to install Proxy Helper for computers
Step 1: Install the Proxy Helper extension
First, you need to open the Chrome browser on your computer. Then go to the Chrome Web Store at "https://chrome.google.com/webstore". Next, click on the search box on the left side of the screen, enter "Proxy Helper" and continue to select "Add to Chrome" to install.

Step 2: Set up Proxy Helper
After you have successfully installed, your screen will be switched to the setup interface, then fill in the IP into the first box and Port at the back, then select "singleProxy".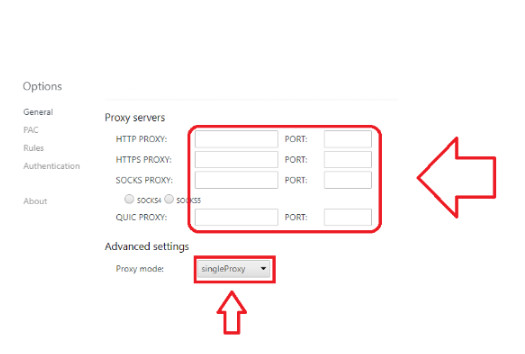 Step 3: Configure Proxy Helper
After successfully installed, the icon of Proxy Helper will appear in the upper right corner of the browser. In the settings menu, you choose "HTTP PROXY".
Step 4: Log into Proxy
Finally, you search for any keyword on the browser, then log in your Proxy account into the login box and press "Sign in" to use.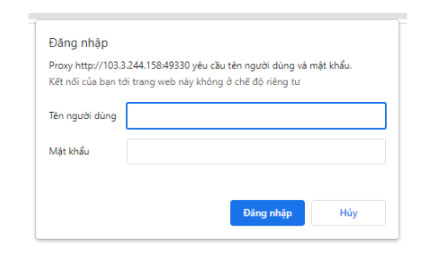 And below is a detailed instruction video:
Buy Proxy Helper cheap at ProxyV6.net
If you are looking for high-quality proxy services at a reasonable price, ProxyV6.net is a reliable address. We provide Proxy Helper to help you access the internet safely, stably, and quickly. With a highly specialized team, ProxyV6.net is always ready to support you 24/7, ensuring you have the best experience. Furthermore, our competitive prices help you save costs while still ensuring service quality. Visit ProxyV6.net today for more details.