In an age where online privacy and security are paramount, Virtual Private Networks (VPNs) have become essential tools for safeguarding our digital footprints. Among the myriad of options available, Proton VPN stands out as a robust solution for individuals seeking a reliable and secure VPN service. This article delves into the world of Proton VPN, exploring its features, benefits, and providing step-by-step instructions for installing and using the service.
What is Proton VPN?
Proton VPN is a Switzerland-based VPN service developed by Proton AG, the same company behind the renowned ProtonMail. Known for its commitment to privacy and security, ProtonVPN aims to offer users a high level of anonymity while browsing the internet. It achieves this through a combination of advanced encryption, a strict no-logs policy, and a network of servers strategically located around the globe.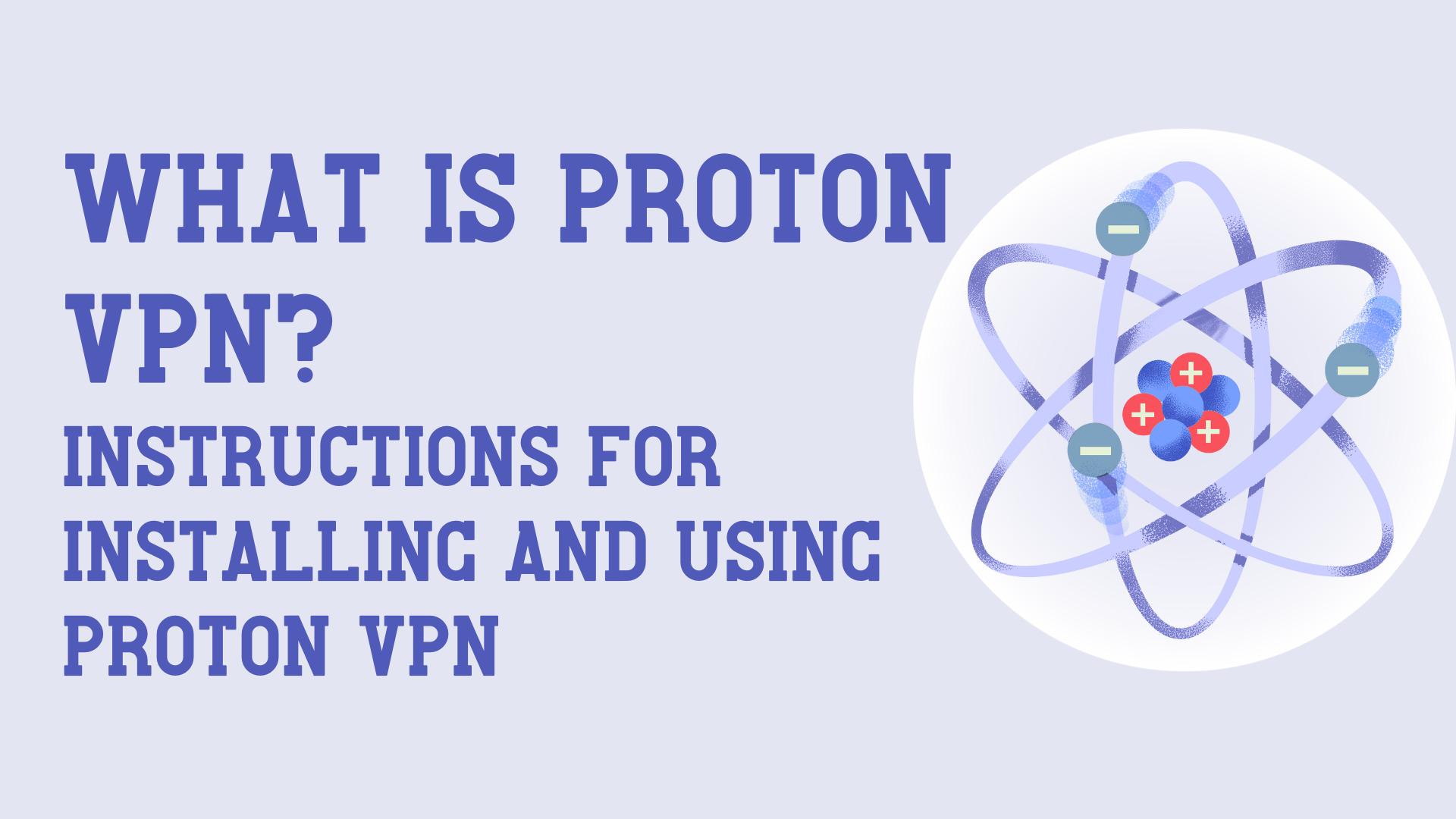 Key Features of Proton VPN
Proton VPN boasts a range of key features designed to prioritize user privacy, security, and ease of use. Here are the key features of Proton VPN:
Secure Core Architecture
Proton VPN employs a Secure Core network that routes user traffic through multiple servers before leaving the network.
This additional layer of security helps protect against advanced network-based attacks, enhancing overall user privacy and data security.
Strong Encryption
ProtonVPN utilizes robust encryption standards, particularly the AES-256 encryption algorithm.
This encryption ensures that user data and communications are secure and protected from unauthorized access.
User-Friendly Interface
ProtonVPN offers a user-friendly interface across multiple operating systems, including Windows, macOS, Linux, Android, and iOS.
The intuitive design caters to users with varying levels of technical expertise.
Browser Extension
Paid users can benefit from a browser extension that secures the browser's traffic.
This extension provides an additional layer of protection, particularly useful for users who want to safeguard their online activities within their web browsers.
Additional Security Features
Kill Switch: ProtonVPN includes a kill switch feature that disconnects internet access if the VPN connection drops, preventing data leaks.
Split Tunneling: Users can choose which traffic goes through the VPN, offering flexibility in managing online activities.
NetShield Ad Blocker: ProtonVPN integrates an ad blocker to prevent ads and trackers, enhancing the overall security and privacy of the user.
How To Use Proton VPN on iPhone and Android?
Install Proton VPN
Go to the App Store or CH Play on your phone.
Search for "Proton VPN" in the search bar.
Download and install the ProtonVPN app
.
Register for an Account
Open the ProtonVPN app.
If you don't have an account, tap on "Create Account" and follow the registration process.
If you already have an account, tap "Log In" and enter your credentials.
Connect to a Server
Once logged in, tap the quick connect button on the main screen.
The app will automatically connect you to the fastest available server by default. Alternatively, you can choose from the available server locations.
Enjoy Secure Browsing
Once connected, your internet connection is secured by Proton VPN. You can now browse the internet with enhanced privacy.
How To Use ProtonVPN on Windows and Mac?
Download Proton VPN
Visit the official ProtonVPN website (protonvpn.com) using your web browser.
Click on the "Downloads" section.
Download the ProtonVPN application for Windows or MacOS.
Install the Application
Locate the downloaded installer file and run it.
Follow the on-screen instructions to install the Proton VPN application on your Windows or MacOS system.
Launch the VPN App
Once installed, open the ProtonVPN application.
Create an Account or Log In
If you don't have an account, click on "Create Account" and follow the registration process.
If you already have an account, click "Log In" and enter your credentials.
Connect to a Server
After logging in, click the quick connect button on the main screen.
The app will automatically connect you to the fastest available server. Alternatively, you can manually select a server location.
Enjoy Secure Browsing
Once connected, your Windows device is now using Proton VPN for a secure and private internet connection.
How to Use Proton VPN on Browser? 
To utilize the Proton VPN extension for paid users, which encrypts traffic exclusively within your internet browser, follow these steps. The process may vary slightly among browsers, but this guide provides general instructions for supported browsers.
Get the Extension
Navigate to the Chrome Web Store (or the respective extension store for your browser).
Search for "Proton VPN" and locate the extension.
Click "add to Chrome" and proceed with the installation prompts that appear.
Sign In
After installation, open your browser.
When prompted, sign in to your Proton VPN account.
If two-factor authentication is enabled, enter the provided code.
Start Browsing Securely
Once signed in, you can begin using the Proton VPN extension by simply conducting your online activities as usual.
The extension will encrypt your browser's traffic, enhancing your privacy and security during browsing sessions.
Adjusting Proton VPN Preferences on Windows
If you wish to modify your Proton VPN settings, including some standard options not visible on the main screen, follow these steps within the Windows app.
Accessing Settings
Begin on the Proton VPN main interface and locate the triple bars situated in the top-left corner.
Navigating to Settings
Click on the triple bars to unveil a dropdown menu.
From the options presented, select "Settings," typically positioned as the fourth choice from the top.
Choosing a Tab
Inside the Settings menu, discover tabs labeled "General," "Connection," or "Advanced."
Opt for the tab that aligns with the specific settings you intend to customize.
Customizing Your Experience
Once within the selected tab, you can tailor various aspects of your Proton VPN experience.
For instance, you have the option to activate or deactivate specific security features such as port forwarding and IPv6 leak protection.
Proxyv6.net offers a reliable solution for individuals seeking to buy affordable proxies. With a focus on providing cost-effective options, Proxyv6.net enables users to access high-quality proxies without breaking the bank. The platform ensures a seamless purchasing experience, offering a variety of proxy packages to suit different needs. 
Whether users require proxies for anonymity, data scraping, or bypassing regional restrictions, Proxyv6.net delivers competitive pricing without compromising on performance. The user-friendly interface and transparent pricing structure make it easy for customers to navigate and select the most suitable proxy plan for their requirements. 
Emphasizing affordability and quality, Proxyv6.net stands as a valuable resource for those looking to buy cheap yet reliable proxies.