Are you looking for an efficient and secure way to protect your online privacy and enhance your internet browsing experience? Private Proxy Wingate.me might just be the solution you've been searching for. In this article, we'll explore what Private Proxy Wingate.me is and provide step-by-step instructions on how to use it effectively.
What is Private Proxy Wingate.me?
Private Proxy Wingate.me is a robust online platform renowned for providing high-quality private proxies, particularly within the Russian region. These private proxies offer users a secure, anonymous, and unrestricted internet browsing experience, shielding them from data collection while also providing access to otherwise blocked websites.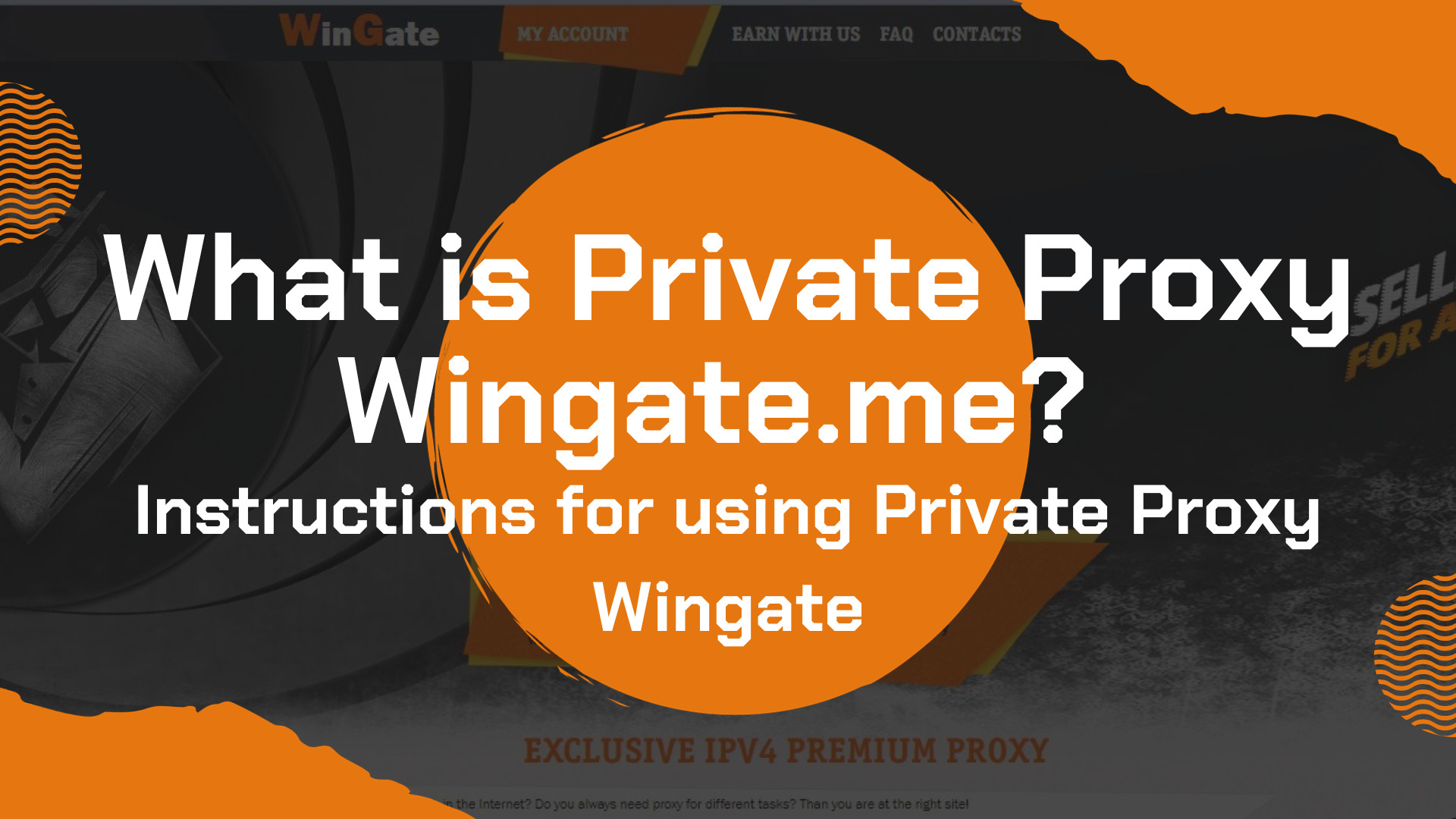 The Advantages of Private Proxy Wingate.me
Enhanced Privacy and Security
Private Proxy Wingate.me conceals your true IP address, ensuring websites cannot track your online activity. This significantly enhances your online privacy and security.
Overcoming Geographical Barriers
Users can circumvent location-based content restrictions, enabling access to websites and services typically unavailable in their geographic region.
Improved Internet Performance
Private proxies from Wingate.me optimize internet connection performance, minimizing latency and enhancing bandwidth utilization.
Features of Private Proxy Wingate.me
Private Proxy Wingate.me boasts a wide range of features to meet various user needs:
Vast Proxy Pool
Access an extensive proxy network with 7,000 to 15,000 IP addresses spanning multiple countries, including Russia, Ukraine, the USA, Germany, France, and the UK.
Regular Updates
The proxy pool is updated every 2-3 hours, ensuring access to fresh and reliable proxies without manual intervention.
Custom Filtering
Tailor your proxy selection based on parameters like country, proxy type (e.g., IPv4, SOCKS5), anonymity level, uptime, and port.
Social Media Proxy
Ideal for social media tasks such as increasing likes, account registration, and messaging on platforms like VKontakte, Odnoklassniki, Facebook, Twitter, and Instagram.
Traffic Generation Support
These proxies are well-suited for tasks like banner advertising and affiliate programs, aiding in boosting website visits and product promotions.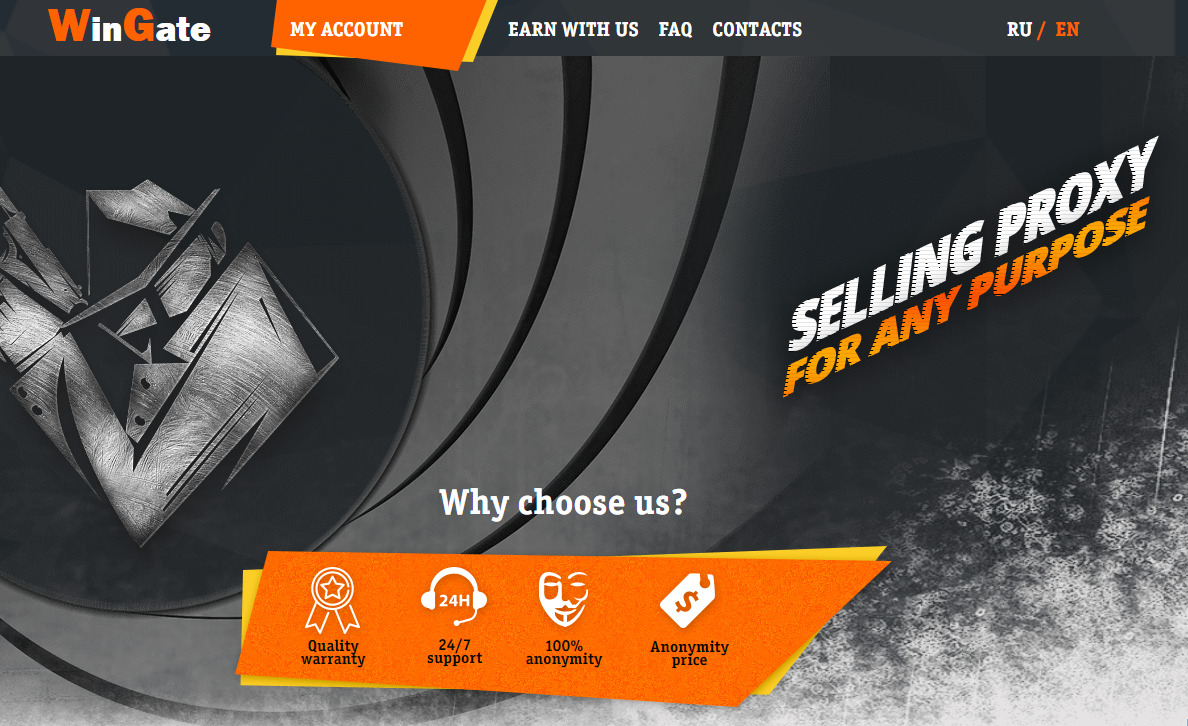 Web Scraping Compatibility
Perfect for web scraping applications like ZennoPoster or A-Parser, facilitating data extraction and content generation by bypassing website restrictions.
Anonymity and Security
Private proxies protect your online identity by routing internet requests through their IP addresses, ensuring higher anonymity and security levels.
Diverse Geographic Coverage
Access content and services from multiple countries, making it useful for region-specific websites or services.
Types of Private Proxy Wingate.me
Wingate.me offers a variety of private proxy types, including:
SOCKS4 Proxies
Versatile proxies suitable for web browsing, file sharing, and online gaming known for their speed and efficiency.
SOCKS5 Proxies
These proxies support both TCP and UDP traffic, making them perfect for online streaming, torrenting, and high-performance tasks.
IPv4 Proxies
Stable and reliable proxies based on the IPv4 protocol, compatible with most websites and services on the internet.
Mix of SOCKS5 and IPv4 Proxies
This option combines the strengths of both proxy types, providing flexibility for different tasks.
Guide to Purchasing Private Proxy Wingate.me
To acquire a Private Proxy from Wingate.me, follow these simple steps:
Step 1: Choose Proxy Type
Visit the Wingate.me website, register an account, and select the most suitable proxy type, such as SOCKS4, SOCKS5, or IPv4.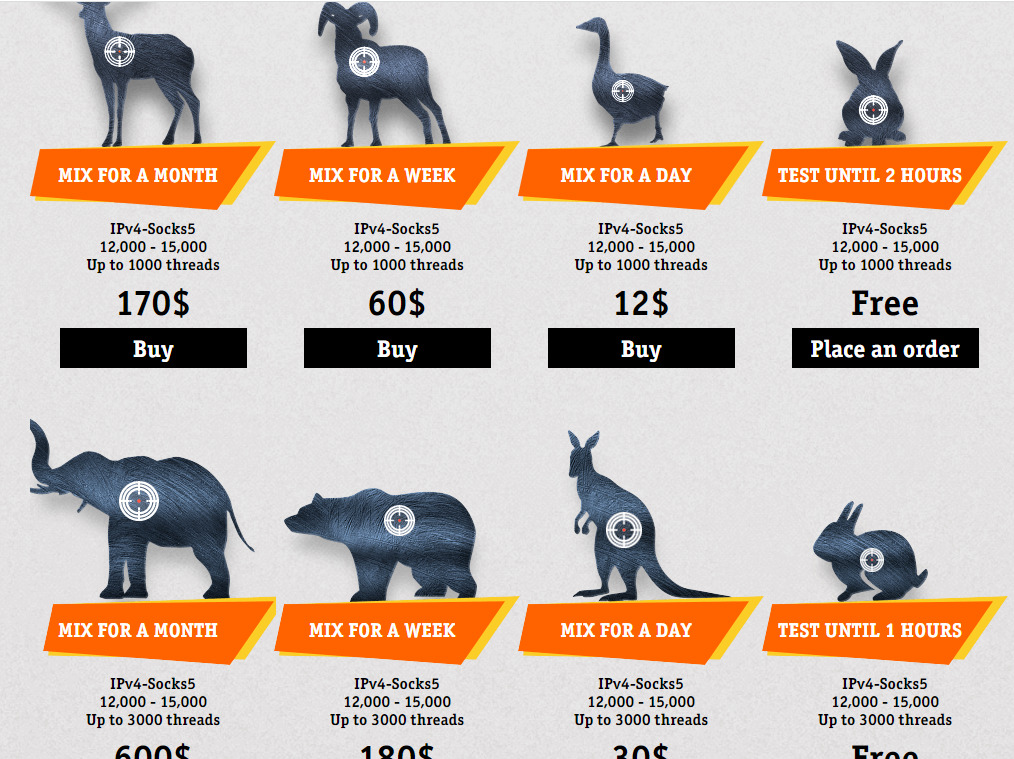 Step 2: Select a Package
Browse available plans based on your requirements, considering factors like quantity, location, and service duration.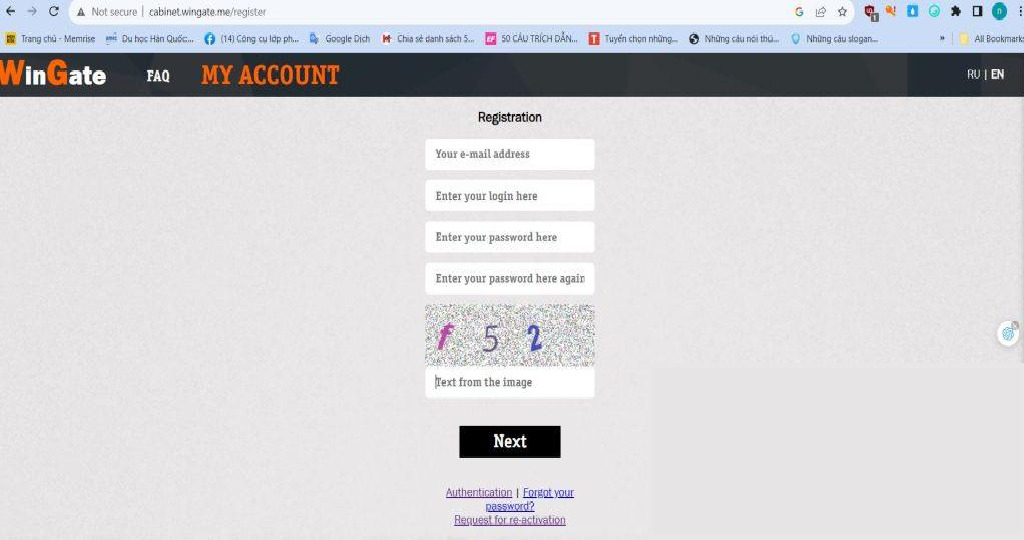 Step 3: Add to Cart and Review Your Order
Add your preferred package to your cart and verify that the details align with your preferences.
Step 4: Proceed to Checkout
Click on "Proceed to Checkout" and follow the provided instructions to complete the payment process, offering multiple payment methods including credit cards, PayPal, and cryptocurrency.
Step 5: Confirmation and Setup
After successful payment, you'll receive a confirmation email from Wingate.me, containing instructions on setting up and using your Private Proxy.
Instructions for using Private Proxy Wingate
Step 1: Installation
To begin, you need to download the latest version of the WinGate Proxy Server and proceed with the installation. During the installation process, you will be prompted to provide an email address for administrative alerts.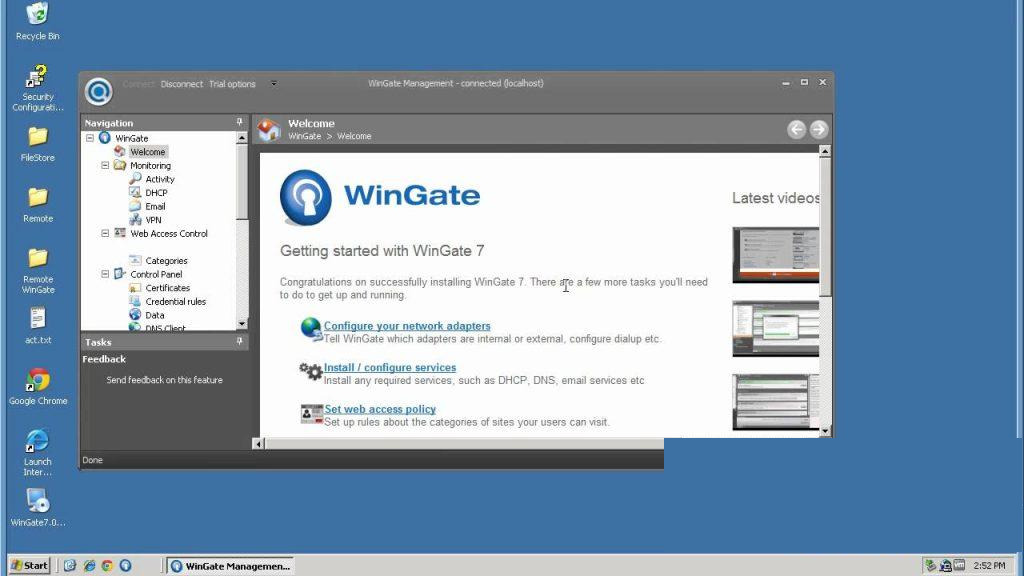 Step 2: Post-Installation
After the installation is complete, restart your PC. Upon logging back into Windows, you'll find the WinGate icon in the notification area. Right-click on the icon and select "WinGate Management" from the menu.
This action will open WinGate's management console, displaying a table with modules and components managed by the WinGate tool. However, because no configurations have been set up yet, this table will be empty.
Step 3: Setup Initialization
Next, click on the "localhost" box to initiate the setup process. WinGate will begin loading modules and perform a license check. Once the license check is completed, WinGate will automatically restart and prompt you to set up a user database for user authentication and management, which is crucial for the software's proper functioning.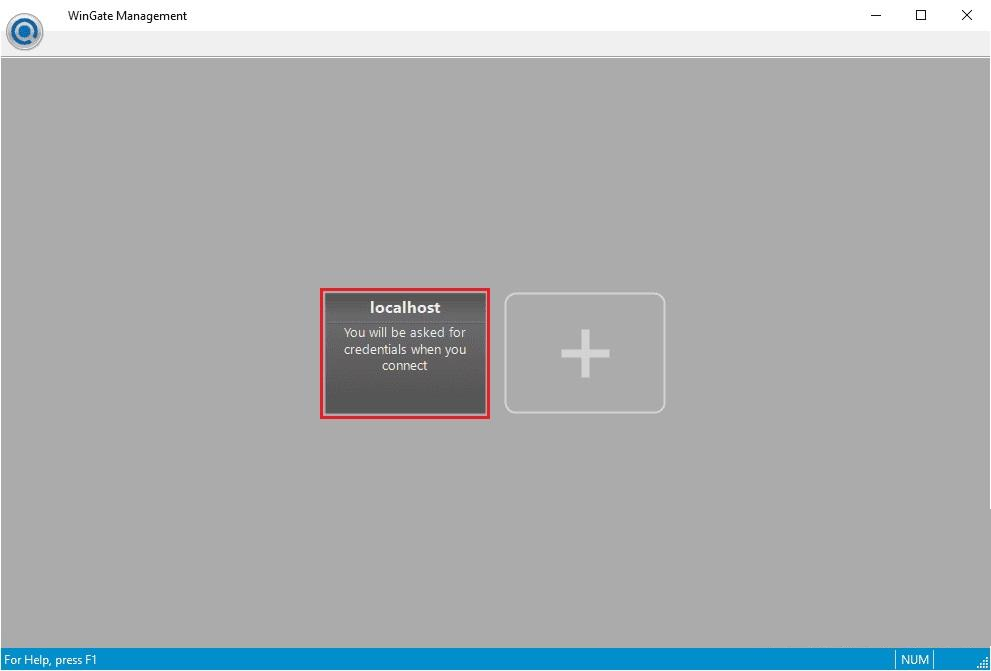 After making your selection, click "Next."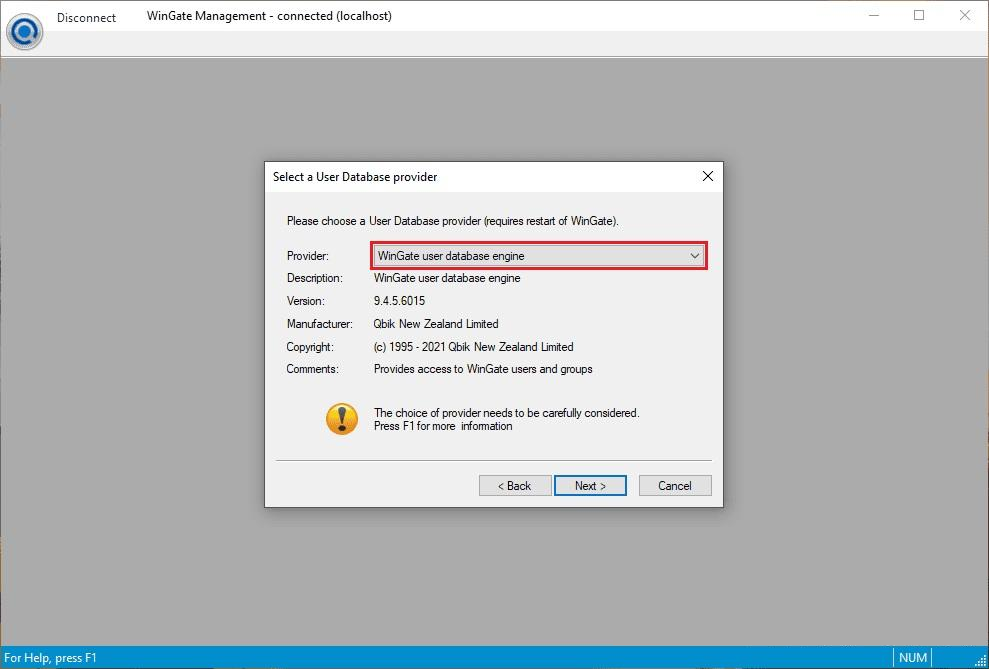 Step 4: Configuring the Proxy
You will be greeted with a welcome page and a navigation menu on the left, containing available configuration options. Let's focus on setting up a proxy. To do this, select "Services" from the navigation menu. Right-click in the empty area on the right and choose "Install service."
The service properties window will appear. Navigate to the "Bindings" tab. Remove any active bindings and click "Add." Choose "Any External Adapter" and click "OK" to save your configuration.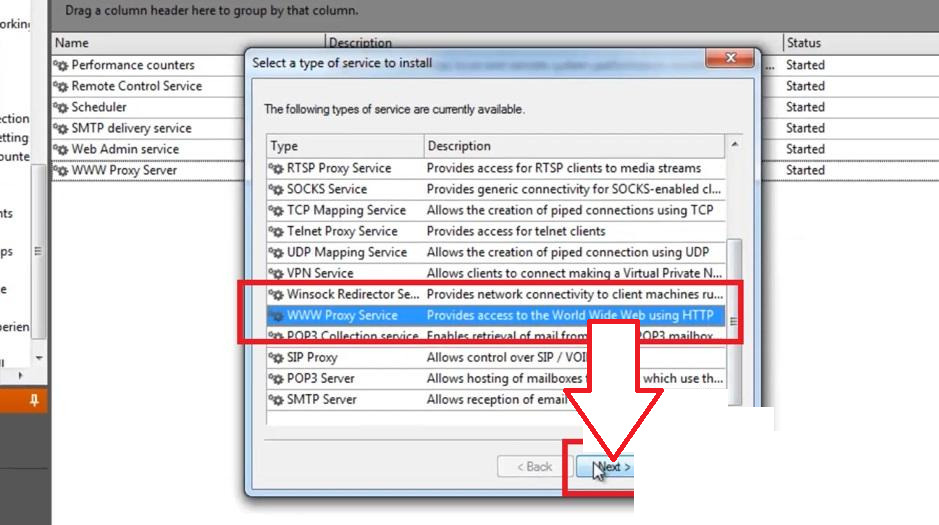 The service properties window will appear. Navigate to the "Bindings" tab. Remove any active bindings and click "Add." Choose "Any External Adapter" and click "OK" to save your configuration.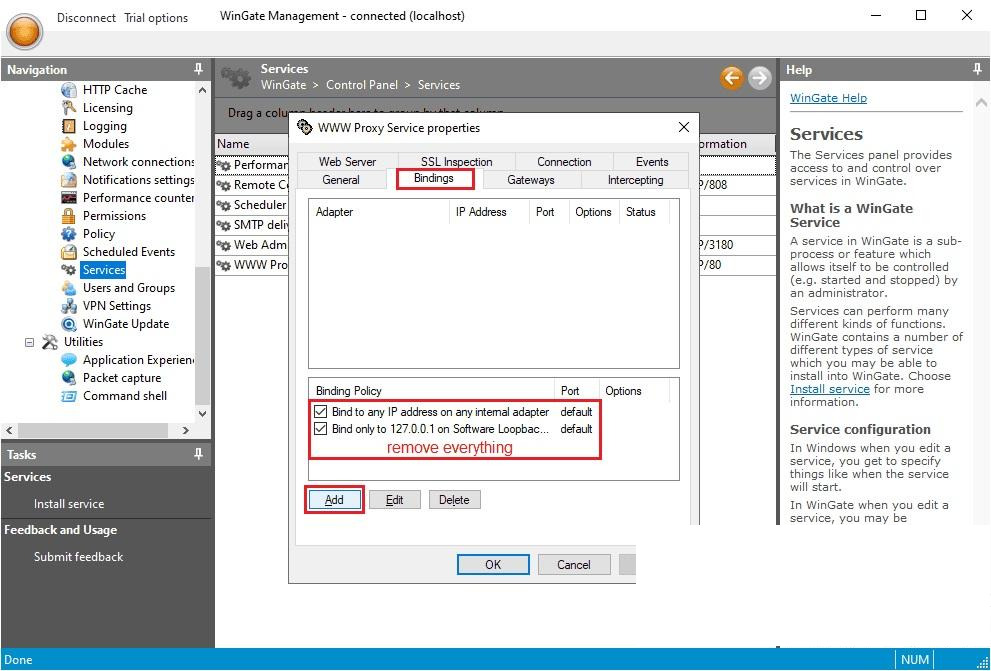 Step 5: Proxy Configuration
Now, proceed to the "Connection" tab. Check the box next to "Connect via upstream proxy." Go to the IP settings dashboard to configure your proxies. Take note of the HTTP Proxy Host, Proxy Port, Proxy Username, and Proxy Password from the private proxy you obtained from Wingate.me and import this data into WinGate.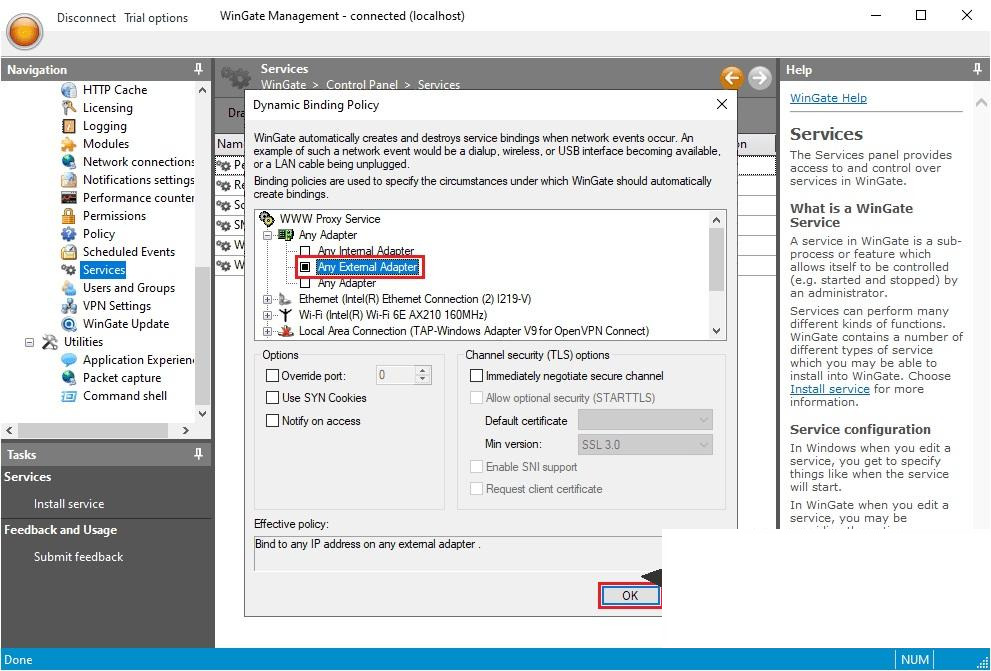 By following these steps, you'll successfully configure a private proxy using Wingate's user-friendly interface. This ensures secure, anonymous, and efficient internet browsing while protecting your online activities and data.
If you're looking for a cost-effective solution to buy proxies, Proxyv6.net might be the ideal choice. They offer proxy services at affordable prices without compromising on quality. Whether you're a business professional, an individual user, or a software developer, using proxies can help you browse the web anonymously, protect your personal information, and access restricted content.
Proxyv6.net provides a range of proxy types, including IPv6 proxies, SOCKS5 proxies, and more. They offer various options for access rights, geographical locations, and the number of proxies according to your needs. This flexibility allows you to choose proxies that suit your objectives.
With Proxyv6.net, you can trust the stability and performance of their proxy service without worrying about pricing. Whether you're working on search projects, online advertising, or simply want to browse the web privately, Proxyv6.net has cost-effective proxy solutions to meet your needs.
Don't let pricing be a barrier; explore Proxyv6.net's budget-friendly proxy solutions today.