VPN (Virtual Private Network) applications have become an essential part of today's digital life, helping protect personal information and providing secure access to online content. Among popular VPN applications, Shadowrocket stands out with its user-friendly interface, strong connectivity, and high customization capabilities. This article will provide detailed instructions on how to install and use Shadowrocket to ensure you have the best VPN experience.
What is Shadowrocket?
Shadowrocket is a powerful and simple proxy application designed to assist in web access analysis. While it has positive applications, many users use Shadowrocket for various purposes such as ad-blocking, using in-app purchases for free apps (IAP), or even hacking 4D Data on the iPhone.
To integrate a proxy with the ShadowRocket app, users can leverage its powerful features. Shadowrocket not only aids in web access analysis but also offers many useful features. Integrating a proxy helps users browse the web quickly, safely, and more securely.
The Shadowrocket app for iOS is not just a proxy utility; it is built on rules, allowing users to monitor access traffic and access websites from different countries. This creates a powerful tool combining multiple technologies such as application-level authorization, data encryption, and speed for a unique browsing experience.
Some notable features of Shadowrocket include ad-blocking, allowing users to block ads based on user agents and domains. In this way, the app not only helps you browse the web but also hides your IP address and encrypts access traffic. Furthermore, Shadowrocket integrates rule-based proxy servers, allowing users to set rules appropriate for the domains they want to manage.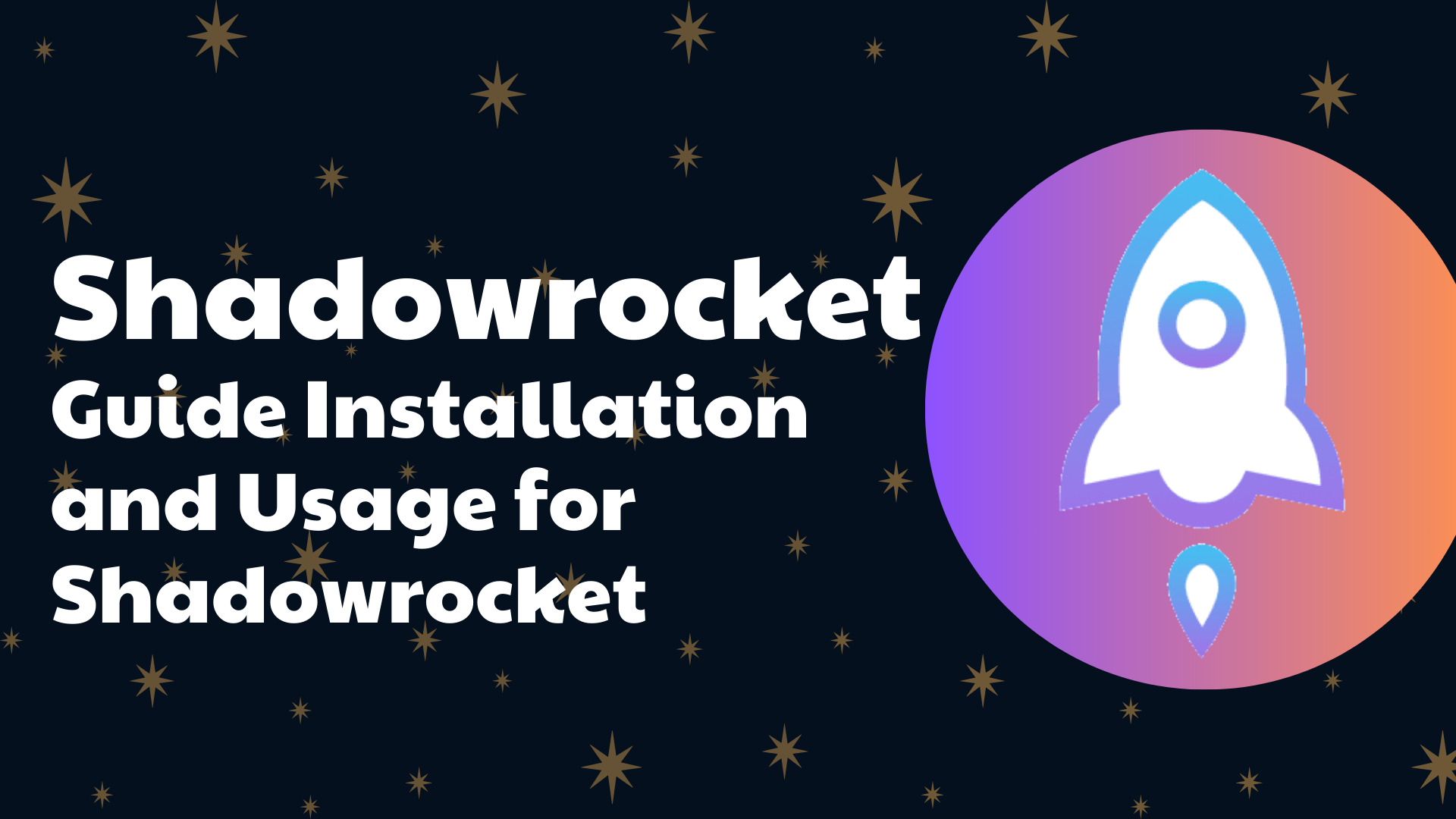 Why should you use Shadowrocket?
Shadow rocket is a VPN proxy app for iOS known for its many outstanding features that help users experience a safe and efficient web browsing environment. Here are some notable features of Shadow rocket:
1. User-Friendly Interface
Shadow rocket has a simple and user-friendly interface, helping new users quickly familiarize themselves and enjoy the app's features.
2. Use of Shadowsocks Security Protocol
The app uses the Shadowsocks protocol, an open-source proxy protocol that encrypts data and ensures privacy during information transmission over the network.
3. Powerful Proxy Features
Shadowrocket allows users to customize and configure proxy servers as desired, creating a secure and fast connection environment.
4. Manage Multiple Proxy Servers
Users can add and manage multiple proxy servers, allowing them to switch between connections conveniently.
5. Internet Acceleration
Shadowrocket provides the ability to boost internet speed by connecting to efficient proxy servers, reducing latency and improving the web browsing experience.
6. Access Restricted Content
Users can easily access geographically restricted content, overcoming limitations to experience an expanded internet.
7. Ad Blocking
Shadow rocket integrates an ad-blocking feature, allowing users to block ads based on user agents and domains, enhancing the web browsing experience.
Detailed Guide on Using Shadowrocket
Step 1
To use Shadow rocket most easily, integrate a proxy. You can purchase various types of proxies at proxyv6.net. Here, we commit to providing you with an extensive proxy pool at a highly competitive price in the current market.
Step 2
Open the Shadowrocket app on iOS and click on "Add Server."
Step 3
Click on "Type."
Step 4
Choose the type of proxy you want to use.
Step 5
Go back and enter the Host/IP address and Port number of your proxy.
Step 6
If required, enter your proxy account login information.
Step 7
Click "Done."
Step 8
Finally, turn on the connection.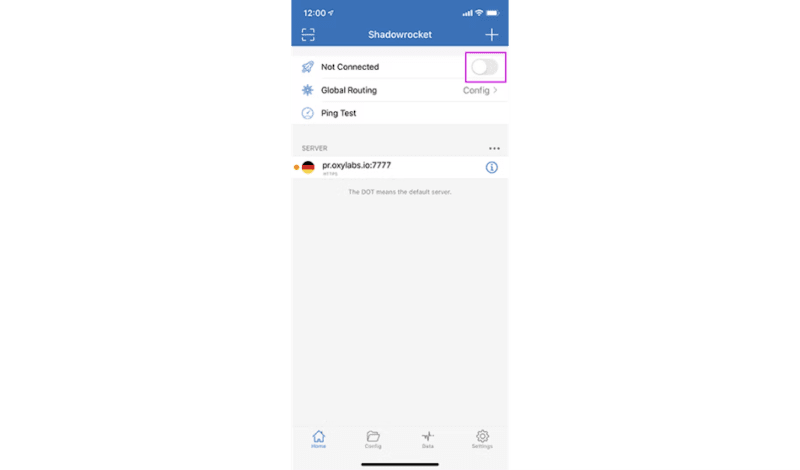 Some Highlight Features of Shadow rocket
Shadow Rocket is a utility proxy app for iPhone/iPad, built on rules to provide users with an efficient web browsing and network connection management experience. Here are some highlighted features of the app:
Capture All Types of Traffic
Shadow Rocket can capture and redirect all HTTP/HTTPS/TCP traffic from every app on your device to the proxy server.
Record and Display Requests
The app records and displays HTTP, HTTPS, and DNS requests from your iOS device, giving you control over network traffic details.
Rule Configuration
Users can configure rules using domain matching, domain suffixes, domain keywords, IP CIDR ranges, and/or GeoIP lookup.
Traffic Measurement and Network Speed
Shadow Rocket allows measuring usage traffic and network speed on WiFi, mobile, direct, and proxy connections, helping you control and manage your network performance.
Local DNS Map
Shadow Rocket integrates a local DNS map to manage and route DNS data flexibly.
Mobile Network Support
The app works not only on WiFi connections but also on mobile networks, ensuring flexibility in using the app in any network conditions.
Decrypt HTTPS Traffic and Record URLs
Shadow Rocket supports decrypting HTTPS traffic and recording URLs, providing comprehensive management of your web browsing activities.
Full IPv6 Support and Script Filters
The app fully supports IPv6 and provides script filter functionality to optimize the data filtering process.
Multi-Level Proxy Forwarding and Plugin Support
Shadow Rocket supports multi-level proxy forwarding and can integrate with plugins such as kcptun, cloak, gost, v2ray.
Support for DNS over HTTPS, DNS over TLS, DNS over QUIC
The app provides support for DNS over HTTPS, DNS over TLS, and DNS over QUIC, enhancing the reliability and security of the DNS system.
If you are looking for a solution to buy cheap and quality proxies, Proxyv6.net is the ideal choice for your needs. With a top-notch team of experts and a robust infrastructure, Proxyv6.net offers flexible proxy packages, ensuring stability and security for web browsing, data management, and achieving your online goals. Explore today to experience the convenience and high performance of cheap proxy services from Proxyv6.net.