AIO Tool is a powerful multi-functional application designed specifically to help users conveniently and quickly activate Windows and Office licenses. This article will provide an overview of the AIO Tool and how to use it to activate Windows and Office licenses on your computer.
What is the AIO Tool?
AIO Tool, short for "All-In-One Tool," is a multi-functional application that everyone is talking about. Not only does it allow you to conveniently manage files, but AIO Tool also provides a crucial feature – activating Windows and Office licenses.
This enables you to enjoy the full features of the operating system and office suite without the need to purchase expensive license keys. The software was developed by Savio, the Admin of the Tech Community Group.
With All-In-One Activation, you only need an internet connection on your Windows computer to be automatically activated. For Windows 10 Pro Version 1511 and above, you can use the MAK/Volume key from Windows 7, 8, and 8.1 to activate the digital license.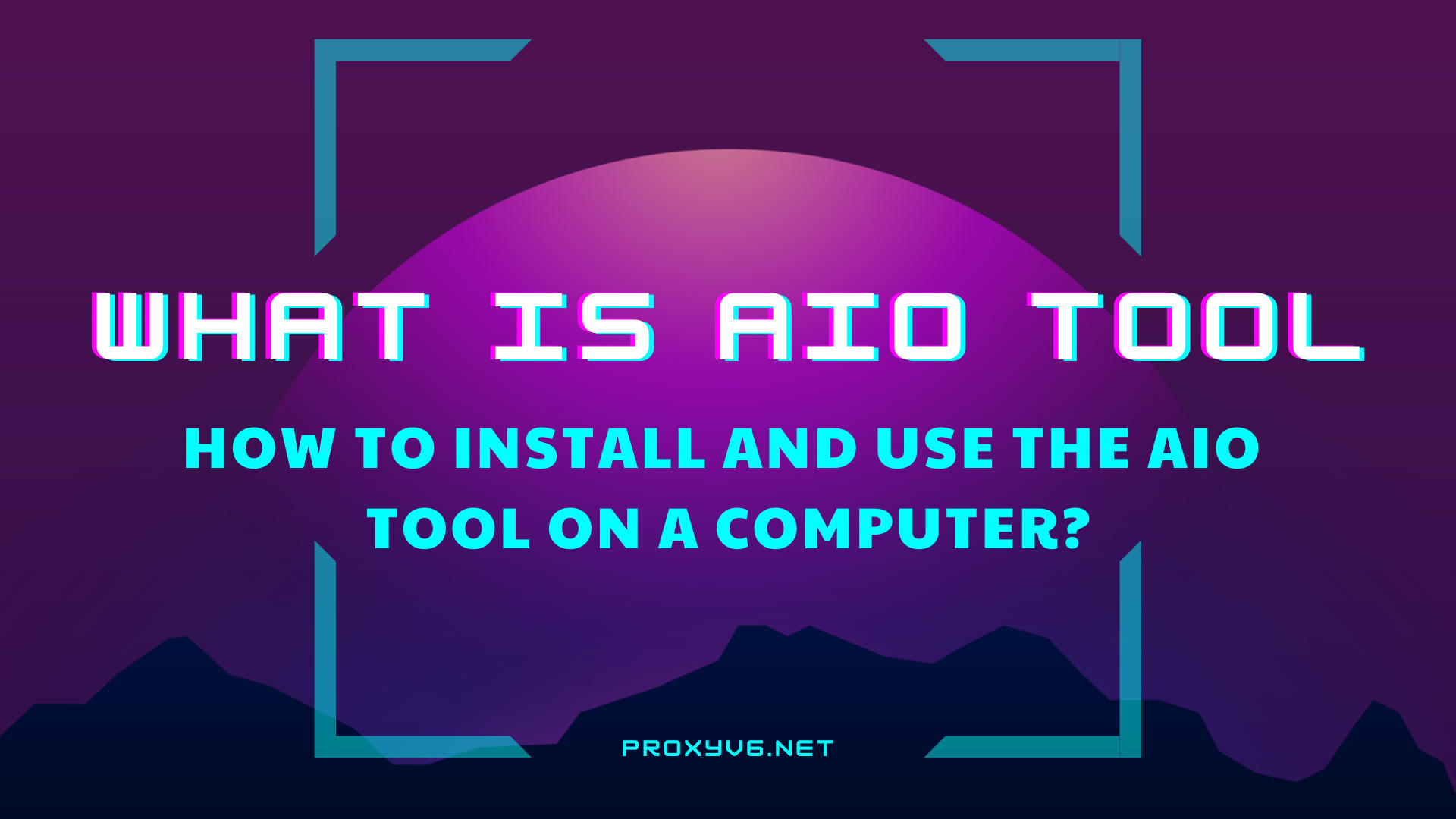 Key Features of the AIO Tool
This tool is renowned for its ability to quickly and reliably activate Office and Windows licenses. Let's take a look at its impressive features:
Activate Windows 10 and Windows Server with a digital license, ensuring validity until 2038.

Activate Windows 7, 8, 8.1, 10, Server, and Office 2010, 2013, 2016, and 2019 Volume License (VL) versions, including Office 365 Online (6 months), with the capability for automatic permanent license extension.

Support activation of Windows LTSB and LTSC versions.

Activate Windows/Office using the Online or Phone Key.

Generate Installation ID and input Confirmation ID for phone activation.

Convert Office from Volume License (VL) to Retail (C2R) and vice versa.

Remove unnecessary Office keys, streamlining the activation process.

Check license status and Windows version.

Guide on backing up and restoring Windows/Office licenses.
Why You Should Download and Use AIO Tool for Your Computer?
You can find various software on the internet to assist with Windows and Office installation. However, not every source is truly trustworthy for installation. AIO Software is the tool in which you can place your trust for activating your computer's software for the following reasons:
Cost Savings
Purchasing license keys for Windows and Office can be costly. Using the AIO Tool allows you to activate licenses for free, saving you a significant amount of money.
Easy and Quick
The process of activating Windows and Office licenses with the AIO Tool is fast and straightforward. With just a few simple steps, you will have access to all the features of the operating system and office applications.
Reliable and Secure
AIO Tool is developed by experienced professionals, ensuring stability and security for your system.
Latest Guide on Downloading AIO Tool to Your Computer
To download the AIO Tool to your computer, follow the steps below:
Step 1: Access the Official AIO Tool Website
First, visit the official website of AIO Tool. You can use a search engine or utilize links provided on reputable tech forums.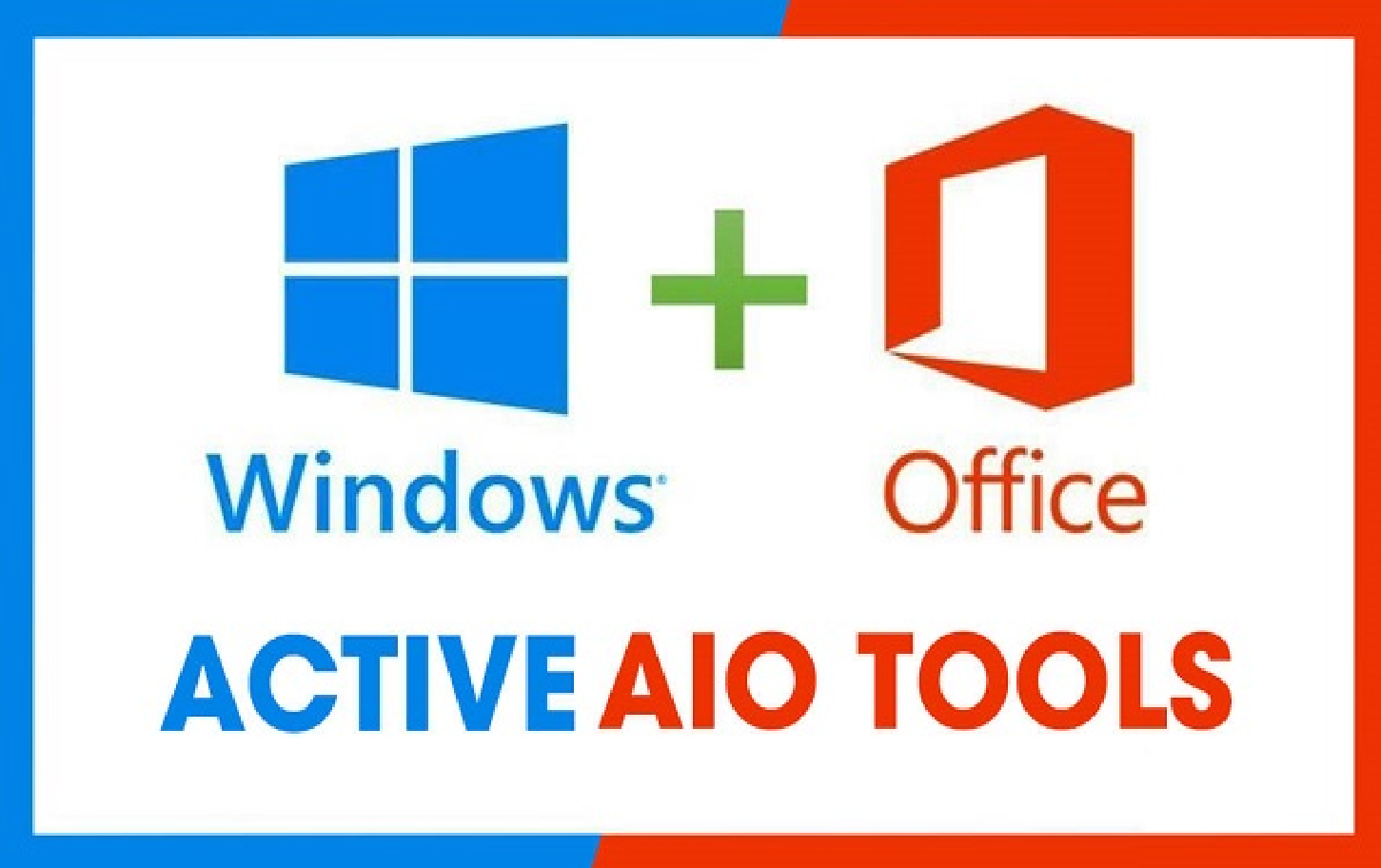 Step 2: Download the Software
On the official website, you will find a "Download" button. Click on this button to initiate the download process.
Step 3: Install the Tool
Once the installation file has been downloaded, open it and follow the installation instructions on the screen. The installation process will run automatically, and you just need to wait for it to complete.
Successful 100% Guide on Using AIO Tools for Your Computer
AIO Software s used to activate most versions of Windows and Office currently available. In this article, we will provide you with a guide on using this software to activate Windows 10. For other versions, you can follow a similar process.
Step 1: Download and Install
Download the activation file and extract it.
Go to the folder you just extracted using WinRAR, right-click on the file "Activate AIO Tools…" and select "Run as administrator."
Step 2: Activate Windows 10
When the interface appears, press "O."
To activate Windows 10, press the number 1.
Next, press "T" to continue the activation process.
Step 3: Result
Wait for Activate AIO Tools to successfully activate.
Press any key to exit. The result will display the remaining usage time as 180 days, ensuring that after 180 days, the tool will automatically activate additional usage time.
Step 4: Check Activation
To check whether Windows 10 has been successfully activated, press the number 2.
If you see "licensed" or "activated," it means you have successfully activated Windows 10 permanently.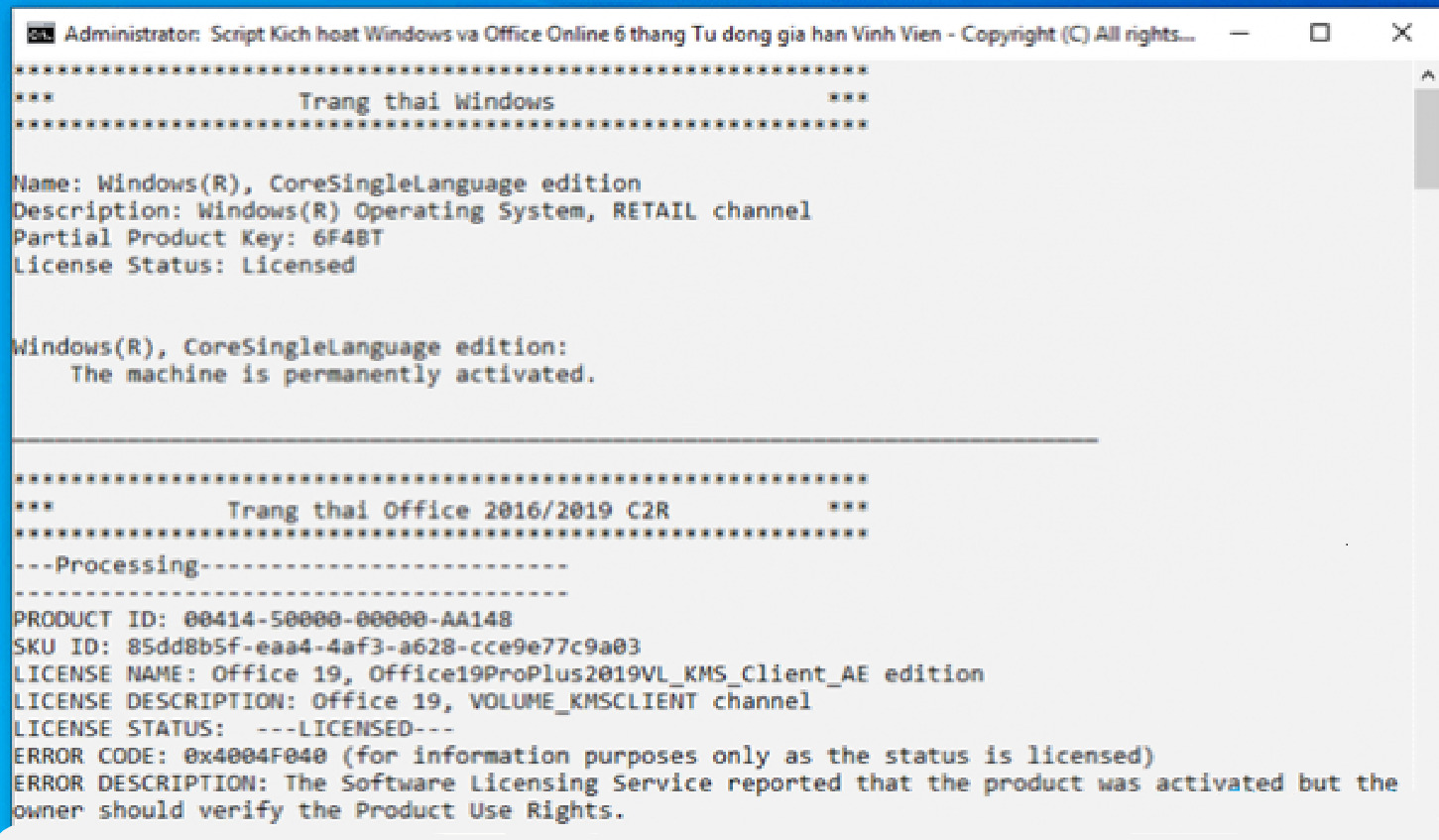 If you need to use trustworthy proxies, consider purchasing them from proxyv6.net – one of the reputable and high-quality proxy providers. Using proxies helps protect your privacy and enhance security when accessing the internet.
Using the AIO Tool to activate Windows and Office licenses will save you money and ensure that you make full use of these essential applications. Give it a try today and experience the convenience that AIO Software brings!